Digital Marketing Whangarei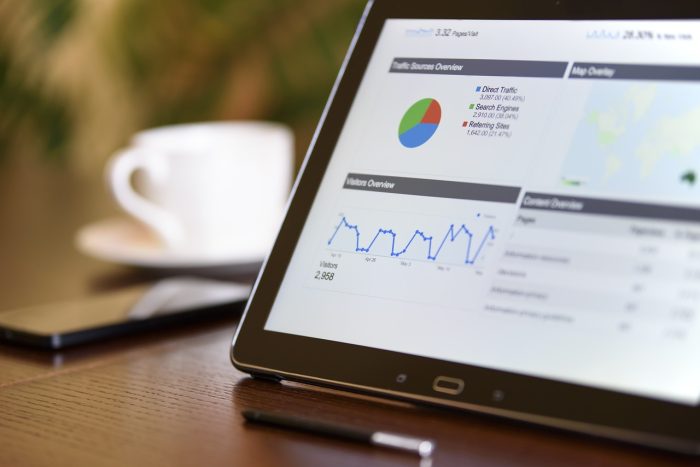 Optimise & promote your website. Monitor visitors with Google Analytics
 What is the point of having a great web site if it is not being seen?
We've helped many small businesses get started on the Web. In the process, we've learned that the key to success is to constantly promote your business online. We believe there are three steps to help you get noticed on the Internet.
Step 1. Search Engine Optimisation
Having a good looking site is not enough. If you want your website to be noticed in the search engines, you need to "optimise" your web pages so they are search-engine friendly. To do this we will evaluate the visibility of your website and change unfriendly features for readiness for search engine submission. We will fine-tune your site to use popular words and eliminate obstructive coding.
We will 'tweak' your website to get to the top of search results and ensure it is being seen in all the right places.
Search engine requirements change every day but we keep right up to date with the latest requirements. Your site needs to be submitted to some Search engines regularly, whereas some will penalise you if you submit more than once. We know who they are. Products that automatically submit to hundreds of no-name engines are NOT going to work.
More than 86% of web users all over the world start at search engines or directories to find what they need.
When people search for your business they rarely go beyond the first 20 listings in the search engines results pages (SERPS). By optimising your website you increase the chances of appearing in these first 20 listings
Step 2 Provide Valuable Content
Valuable content that cannot be found elsewhere on the web is the most important factor in ensuring visitors return to your site. You are the best judge of this. We are happy to update content for your site for a modest fee. Free information with no strings attached and an opportunity for people to act will bring results. In order to build the number of visitors, a site must constantly be growing in terms of pages of relevant content. The more individual web pages filled with relevant content, the better a site will rank in the major search engines. We can advise you on how to update your content yourself and we can even write content for you!
Step 3 Monitor your Visitors
You need access to website statistics, which provide an overview of visitors to your website and the words and phrases they used to find your site on search engines.
For the best way of monitoring your website, we recommend Google Analytics. Find out what works and what doesn't. Keep changing your website to attract the visitors you want and increase visitors or sales.
Google Analytics
What do your customers want from you? How can you best attract more new prospects? Which of your advertising and offers are getting you sales and which are a waste of your resources? What missed opportunities could you be cashing in on?
The answers to these questions, and many more, are all available right now with Google Analytics. Analytics takes the guesswork out of improving your online efforts, saving you time and money, and getting you results, faster.
Google Analytics does so much more. It provides detailed and very useful website reports, all presented in a very easy to read format.
Main Features
Learn which online marketing initiatives are cost-effective.
See how visitors actually interact with your site and track where they went. Which are the most popular pages? Why are they popular?
View in-depth Graphs that show everything happening on your website. Click on the graphs for more detail or use the navigation options on the left side of the page.
You can still access your standard hosting stats for comparison purposes.
Some of the Best Features:
New vs Returning – the percentage of new visitors as opposed to repeat visitors. What is bringing them back?
Keywords – a list of search keywords people are using to reach your website via search engines. You can pack your site with these keywords to attract more visitors.
Map Overlay – world map showing where your visitors come from (with percentages). Are you reaching your target market?
Depth of Visit – the number of pages people looked at on your website
Top Landing Pages – pages where visitors entered your website.
Entrance Paths – choose a page on your website to see where visitors ended up.
Content by Title – the most viewed pages and posts on your site. My personal favourite.
Export Reports – download any report in Acrobat or Excel format
Site Overlay (under Content). Clicking on Site Overlay shows your website with a percentage text next to any element which can be clicked on such as navigation buttons, text links etc. You can use these to see where people click from each page on your website. Very clever!
Privacy
Please note that you are providing Google with all the visitor and usage information for your website. Some eCommerce sites may prefer to keep this important data private.
Please confirm your acceptance of these privacy issues before we commence work on your site.
How it Works
If you don't already have one, set up a new free Google Account. Just ask us how if you are not sure.
Please email the email address and password you used for the Google account to team@actionweb.co.nz and let us know which pages (or all pages) you want to track.
We will install the Google Tracking code on the specified pages on your website and advise you when it is done.
We will provide help on checking your Google Analytics statistics.
Contact Us to have Google Analytics set up on your website.